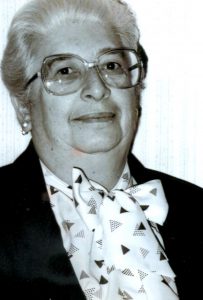 Barbara L. Hood, Massachusetts – 1992
For the past twenty-five years, Barbara has been teaching physical education and coaching softball, basketball, and field hockey during which time she had seven league championships.  Since 1979, she has served in the capacity of athletic director at Billerica.
She is the past president of the Merrimack Valley Conference and is an honorary life member of the Boston Board of Officials.  She is currently the league commissioner for softball and past commissioner for basketball, volleyball, and tennis.
As an active member in MIAA, she was instrumental in establishing the first girls' state basketball tournament.  She has also served as an official, examiner, and judge with the Boston Board.
Her awards include the Distinguished Service Award from the MIAA, Presidential Citation from MAHPERD, and the District A Athletic Director of the Year Award.