Girls and Women in Sport Day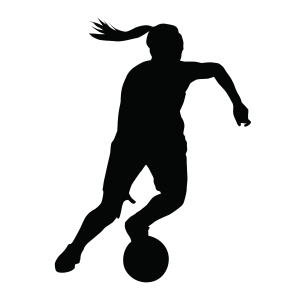 National Girls and Women in Sports Day was chartered by the U.S. Congress in 1986 to honor female athletic achievement and recognize the importance of sport and fitness participation for all girls and women.
Girls and Women in Sport Day became a national celebration in 1987.  It is a day set aside to honor all of the female athletes on all levels.  The first national honoree was volleyball player and women's equality advocate, Florence Hyman (who died of Marfan's Syndrome in 1986 while competing in a volleyball tournament in Japan) for whom the day has become a special honor.
The Massachusetts Celebration of Girls and Women in Sports Day, sponsored by New Agenda- Northeast, began in 1988.  Two female athletes and a coach or athletic director from every high school in the state was invited to Boston for a day of honor and motivation.  First held at the State House in the House of Representative chamber and then in the Gardner Auditorium, the event grew too large to be hosted there.  A celebration was held at Boston University in 1996, and then moved to Faneuil Hall in Boston, in 1997, where it has been ever since.  The move from the state house also strengthened the partnership between New Agenda: Northeast and the Massachusetts Interscholastic Athletic Association (MIAA).  Currently the MIAA runs the event with support from the New Agenda- Northeast organization. Keynote speakers at this event have included Pat Summitt, Cathy Inglese, Mary Pratt, Kathy Delaney Smith, as well as recognized journalists and businesswomen.
SPEAKERS FOR THE  MASSACHUSETTS CELEBRATION  OF GIRLS & WOMEN IN SPORT DAY
Feb. 3, 1988 – House Chambers, Boston
Jane Blalock
Feb. 4, 1989 – House Chambers, Boston
Rive Nestor
Feb 5, 1990 – House Chambers, Boston
Mimi Murray
Feb. 6, 1991 – House Chambers, Boston
Jane Blalock
Feb 7, 1992 – Gardener Auditorium, Boston
Pat Head Summit
Feb 5, 1993 – Gardener Auditorium, Boston
Jean Driscoll
Feb 4, 1994 – Faneuil Hall, Boston
Mary Ellen Clark
Feb. 3, 1995 – Faneuil Hall, Boston
Barbara Stevens
Feb. 2, 1996 – Case Center, Boston University
Cathy Inglese
Feb. 4, 1997 – Faneuil Hall, Boston
Mary Pratt
Feb. 4, 1998 – Faneuil Hall, Boston
Christine Basile
Feb. 7, 1999 – Faneuil Hall, Boston
Kathy Delaney Smith
Feb 4, 2000 – Faneuil Hall, Boston 
Sara Behn
Feb. 4, 2001 – Faneuil Hall, Boston
Sharon Barbano
Feb. 7, 2002 – Faneuil Hall, Boston 
Karen Smyers
Feb. 1, 2003 – Faneuil Hall, Boston
Dorothy Franco Reid
Feb. 1, 2004 – Faneuil Hall, Boston
Jennifer Walker
Feb. 6, 2005 – Faneuil Hall, Boston
Monique Maye
Feb. 2, 2006 – Faneuil Hall, Boston
Denise Desautels
Feb. 2, 2007 – Faneuil Hall, Boston
Nancy O'Neil
Feb. 1, 2008 – Faneuil Hall, Boston
Karissa Niehoff
Feb. 6, 2009 – Faneuil Hall, Boston
Jackie MacMullan
Feb. 5, 2010 – Faneuil Hall, Boston
Mary Mazzio
Feb. 4, 2011 – Faneuil Hall, Boston
Kristen Holmes-Winn
Feb. 3, 2012 – Faneuil Hall, Boston 
Kristine Lilly
Feb. 1 2013 – Faneuil Hall, Boston 
Any Latimer
Feb. 7, 2014 – Faneuil Hall, Boston
Martha Coakley
April 3, 2015 (ppd – snow) – Faneuil Hall, Boston
Maura Healey
March 23, 2016 (ppd – snow) – Faneuil Hall, Boston
Maura Driscoll
Feb. 3, 2017 – Faneuil Hall, Boston – Geneva "Gevvie" Stone
May 15, 2018 (ppd – FH repairs) – Gillette Stadium, Foxboro – Sarah McKenna
Feb. 1, 2019 – Faneuill Hall, Boston – Karissa Niehoff