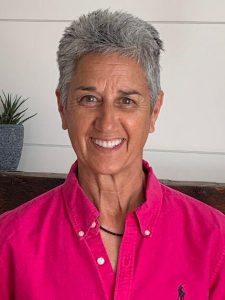 Donna Andersen, Massachusetts – 2021
We're wondering if Triton Regional School (Massachusetts) system realized who they had hired back in 1983?
As a recent graduate of the University of New Hampshire and newly hired teacher Donna Andersen dove right into teaching and coaching and hasn't stopped yet!
She has been involved in four different sports at the high school level (field hockey, basketball, volleyball and softball) and this "jill of all trades" has not only coached at Triton but has spent a number of summers coaching in Germany, Montana and beyond.

Her athletic director Tim Alberts says:
"she is a true leader on campus and cares deeply about each and every student- athlete at Triton. Her positive impact on student-athletes is so very evident!"
Donna has received her league's Coach of the Year awards a number of times, been given the league's sportsmanship honor and been recognized by her peers as a coach at the Massachusetts high school field hockey senior all-star game.
Donna has maintained her professional responsibility as a member of many state and national associations, organized field hockey clinics for elementary through high school athletes and coordinated the summer Cape Anne League and the Merrimack Valley and Northeast Conference in Massachusetts