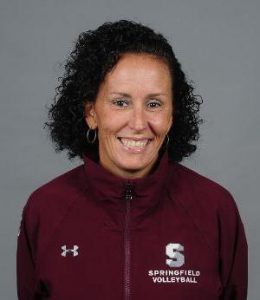 Moira Long, Massachusetts – 2021
This inductee has embraced the essence of the Northeast New Agenda's mission of advocating for girls and women in sport as witnessed by the many professional commitments she has made during her career.
Moira is a graduate of Marist College and received her masters degree from Springfield College in 1997. Recognizing the positive influences that athletics can have, she began her career as an advocate for girls and women in sports.
Moira has been involved with the administrative side of athletics, holding significant roles in such organizations as the New England Women's Volleyball Coaches Association, the NCAA Division III National Volleyball Committee, Gender Equity and NationalGirl's and Women in Sport Day. Her collegiate coaching has opened the avenue to model, demonstrate and instigate awareness of positive behaviors and excellence in coaching to benefit the sport of volleyball and all those who are involved in the sport – no matter the level of play.
"I take seriously my responsibility to help guide all girls and women I coach and teach them to have a strong vote, to not accept less than men, and to be agents of change in society."