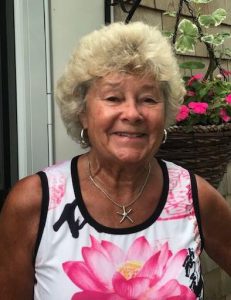 Patty Provost, Massachusetts – 2021
Patricia graduated from Worcester State in 1973 and soon after began a hugely successful tenure at Notre Dame Academy in Worcester, Massachusetts.  In her words, "44 years and counting!"
"We work together to build confidence in all that we do and when we have confidence we have fun and when we have fun, we can do anything!
Patricia began her coaching career as the Notre Dame Academy basketball coach in 1974.  The athletic director position was created for her in 1976.  At the helm of NDA athletics, Provost increased competitive athletic teams from one to twelve.
In her early days at NDA she coached three sports:  field hockey, basketball and softball.  She coached softball for 5 years, basketball for 12 years and field hockey for 44 years! She and her field hockey teams have 31 league championships (30 consecutive), and 4 state championships!  It is no surprise that Patricia has well over 500 career victories!
Patricia has been inducted into both her high school and college halls of fame as well as the Administrators Athletic Hall of Fame at Notre Dame Academy and the 2011 National Field Hockey Coaches Hall of Fame! 
Patty promotes girls in sport by working on several committees and by giving student athletes opportunities to play and hone their skills at basketball and field hockey camps where she is the summer sport administrator.  In addition,  she is the founder and director of a youth field hockey summer camp which has been in existence for 38 years.